Giga's 1,000 Patchwork Kingdoms shine a spotlight on digital inequality around the world. They have so far raised over US$700,000 to help get schools online.
Non-fungible tokens (NFTs) offer a new way for people from beyond the 'UN bubble' to have a long-term, interactive relationship with a global initiative.
The project is a test case in how to use NFTs for fundraising in a fair, transparent and accessible way.
To mark UNICEF's 75th anniversary, Giga teamed up with Snowcrash and artist Nadieh Bremer to issue the UN's largest ever collection of NFT artworks: the Patchwork Kingdoms. This blog post describes how the project has contributed to Giga's mission to connect every school to the Internet and considers the benefits of NFTs relative to other forms of fundraising.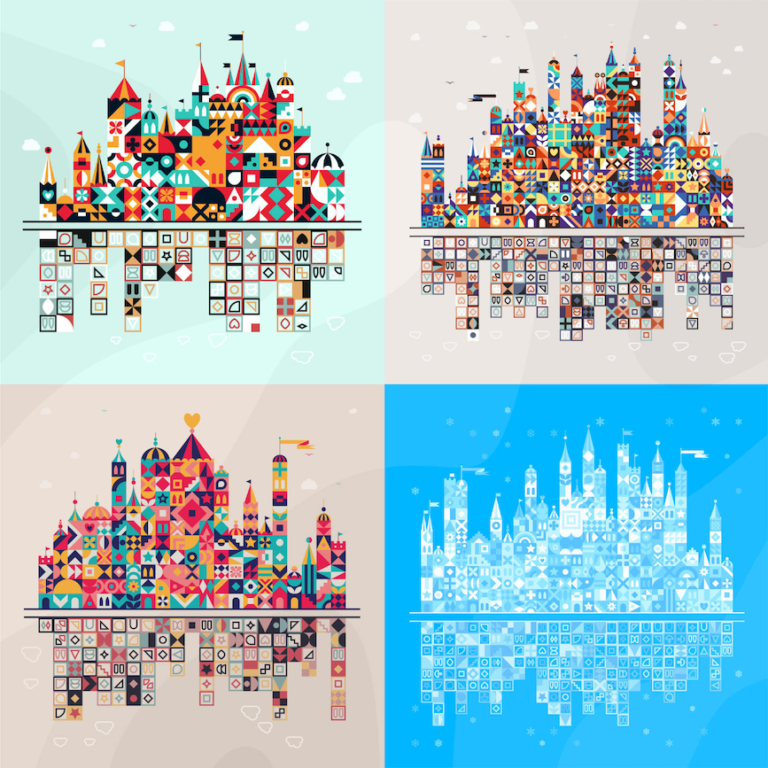 The Patchwork Kingdoms bring the story of connectivity to life
Data-driven, digital art offers a new way to raise awareness of the global disparities in levels of access to the Internet. Artist Nadieh Bremer took connectivity data on 283,000 schools from our Project Connect platform and transformed it into 1,000 unique Patchwork Kingdoms. Each square building block in the Kingdoms represents an actual school; those in the 'above' world have Internet access and those in the 'below' world are still offline. They provide a vibrant display of the digital divide at a time when 1.3 billion children still do not have Internet access at home.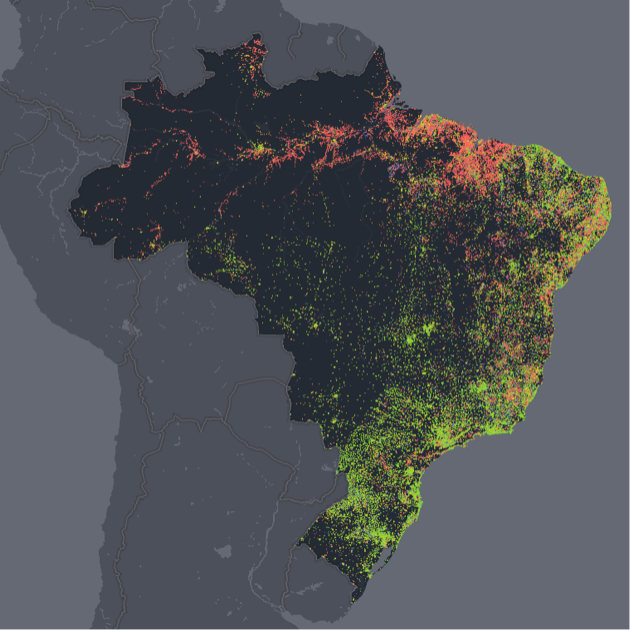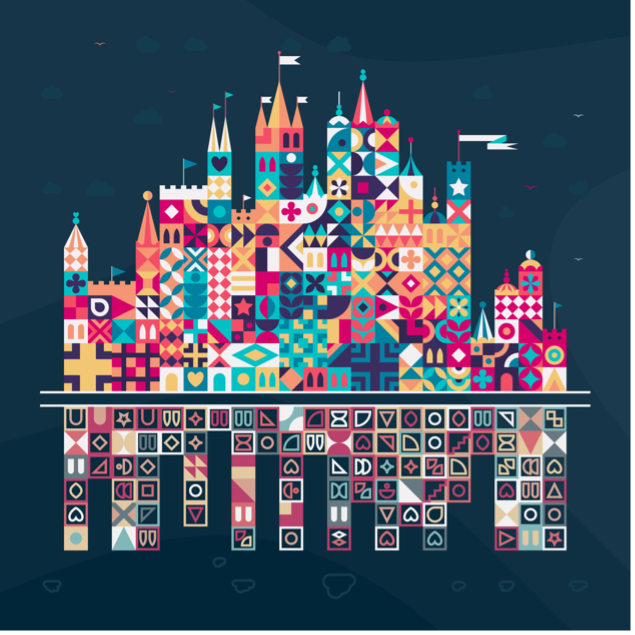 Nadieh used details in the data to highlight the complexity of delivering connectivity for learning. It is more than just a simple choice between 'connected' and 'unconnected'. Students need high-speed, reliable Internet access if they are to make full use of online learning opportunities and so the patterns on the building blocks become more ornate as speeds increase. The schools with the fastest speeds even blossom into flowers.

Nadieh also showed that not all unconnected schools are equal. Where Internet coverage – and therefore the potential to become connected – is available, the 'below' blocks have filled rather than stroked shapes. Birds, clouds, and bats in the sky represent the millions of cases where data is still unavailable.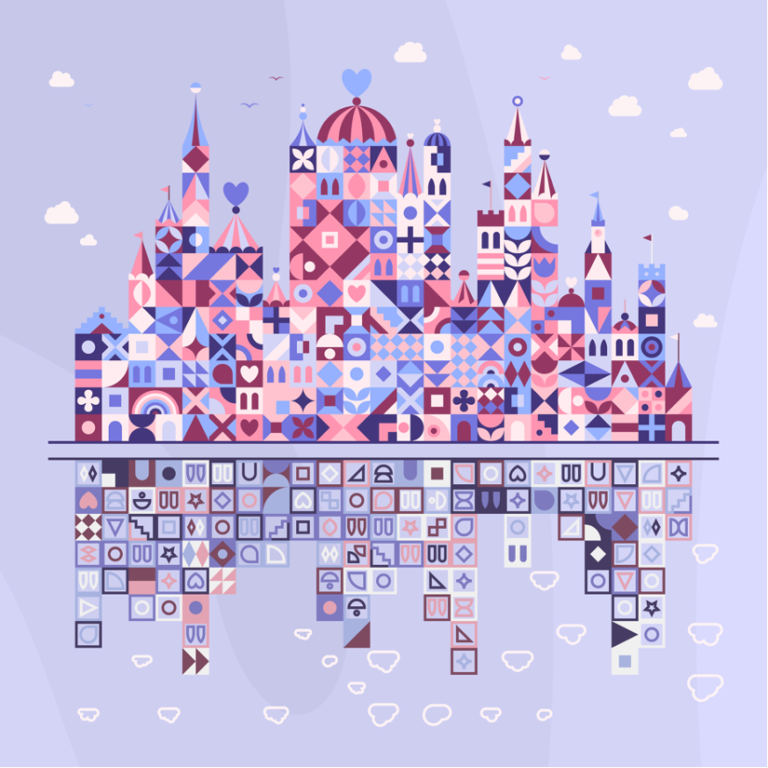 While they leave no doubt about the scale of the challenge, the Patchwork Kingdoms also convey a message of hope. The vision of a more connected world is depicted in the Patchwork Quilt – a meta version which brings all 1,000 Kingdoms together. Background details from the individual artworks are weaved together, emphasising the shared, global nature of the connectivity challenge. The Quilt reminds us of our duty to get all schools online, including those in the hardest-to-reach places.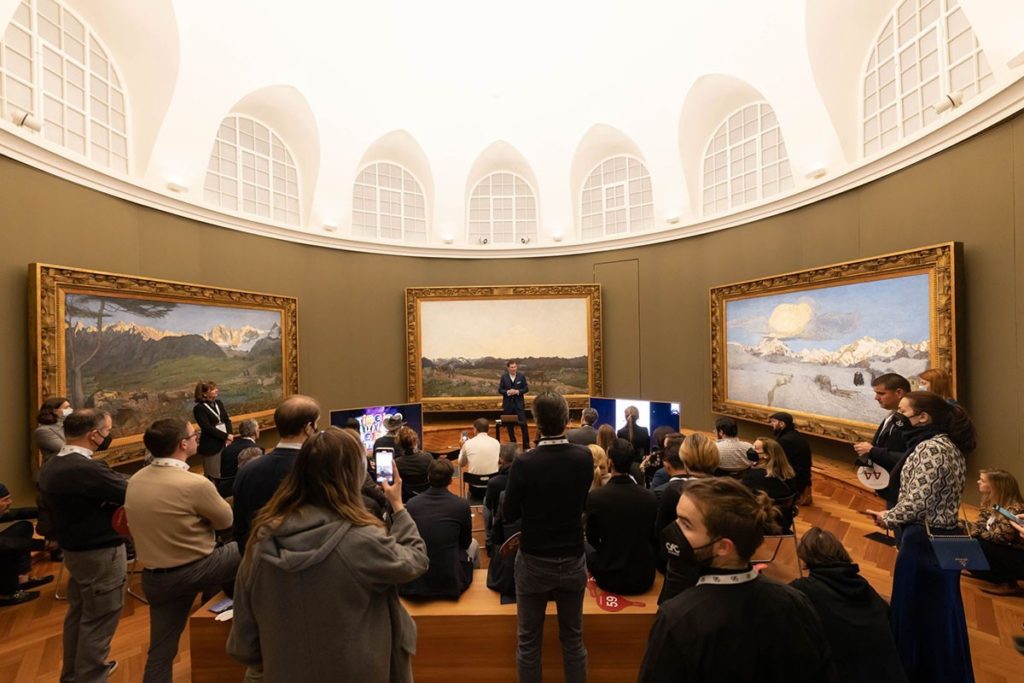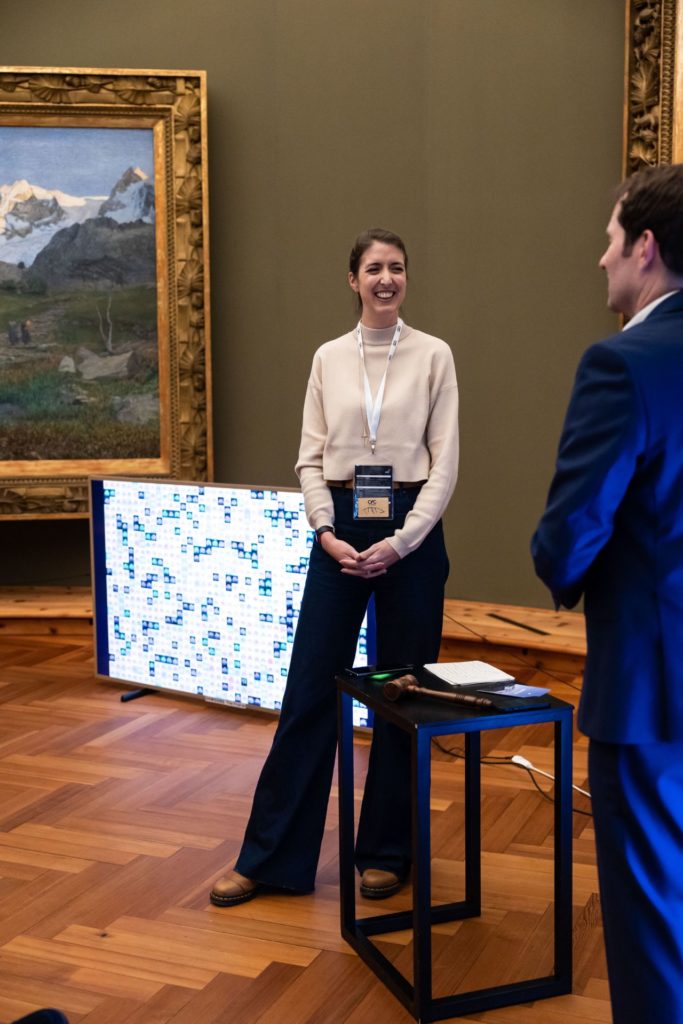 Collectors have formed a new community of Giga supporters
Once the Patchwork Kingdoms went on public sale, they sold out within just three hours and the original mint raised 175 ETH (around $550,000 at the time) for school connectivity. We were also able to secure an unprecedented 20% royalty rate on secondary sales via OpenSea meaning that every time they change hands, the NFTs raise more money for schools.
Just as importantly, the NFTs have made it possible to reach a new group of people who want to help us deliver more equal Internet access. The Patchwork Kingdoms are like a digital 'bumper sticker' for collectors, something they can get excited about and share with their friends as a sign of their commitment. Many have set their Kingdom as their profile image on Twitter and we hope to see them on display in many people's virtual homes as the Metaverse develops.
Ownership of a Patchwork Kingdom is a more interactive experience than making a one-off donation or purchasing a greetings card. NFT owners have special privileges on our Discord channel and have a level of access to our team that is normally reserved for corporate donors. They have become Giga ambassadors, raising awareness of the importance of connectivity on social media. And the collectors are a valuable source of ideas for the project; we have already been able to use their suggestions on branding and on future NFT projects.
A test case for philanthropic NFTs
Like any new technology, NFTs can be confusing or daunting. Part of the aim of the project was therefore to explore how they can be used for fundraising in the most fair and accessible way possible. All the NFTs were available for the same price (0.175 ETH) and only #1 was reserved for the artist. Unlike many other NFT projects, there was no privileged access for the rest of team. The website had clear instructions on how to create a crypto wallet and mint a token. This approach helped us to attract several first-time NFT buyers, reassuring people who may have been concerned by stories of scams.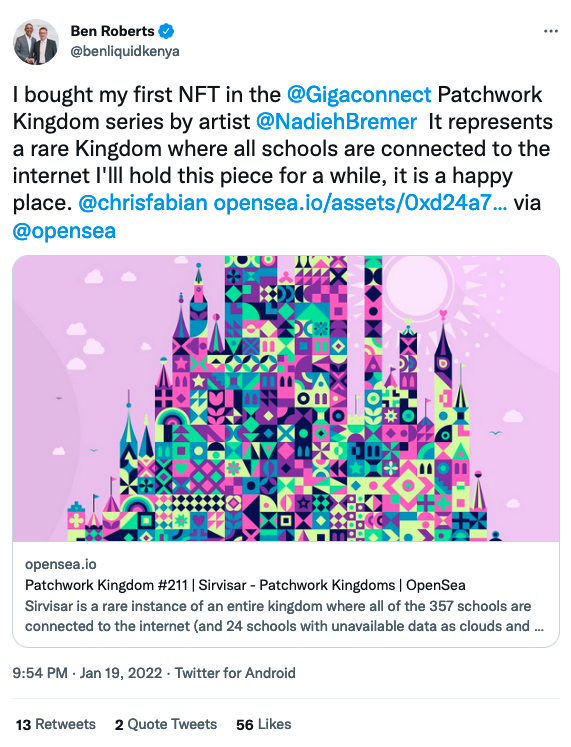 With help from UNICEF France, Snowcrash, Craft Clarity and the Ethereum Foundation, we built the underlying technology ourselves, including the smart contract. That gave us, and collectors, confidence that a robust system was in place. We have made the code open source and have already started sharing our broader experience with other agencies and NGOs.
The Giga team is now making plans for a new NFT collection with an even closer link between the artwork, collectors, and schools. This will build on the Patchwork Kingdoms, offering existing owners access to new features. The team will also apply the lessons from this initial experience, notably:
introducing a stronger gaming element
compressing the time between the launch and the public sale
setting up a community management team well in advance
ensuring that the NFTs are based on the most energy-efficient platforms possible.
The Patchwork Kingdoms have offered a glimpse of the huge potential that NFTs have for fundraising. They have shown how digital artworks can highlight issues affecting children, while breaking down some of the traditional barriers between 'donors' and 'recipients' of philanthropy. We hope that our community of active supporters will continue to grow, helping us make affordable, reliable Internet access a reality for more children around the world.