In collaboration with the Government of Sierra Leone, Giga has launched a second Request for Proposals (RFP) to select suppliers to enter a Long-Term Agreement (LTA) for the provision of internet connectivity services to public schools to increase access to digital learning.
This RFP aims to connect 117 schools in Sierra Leone with at least one access point per school with the capacity for 200 concurrent users, unlimited data volume, and bandwidth of minimum 10 Mbps download and 10 Mbps upload speeds per school.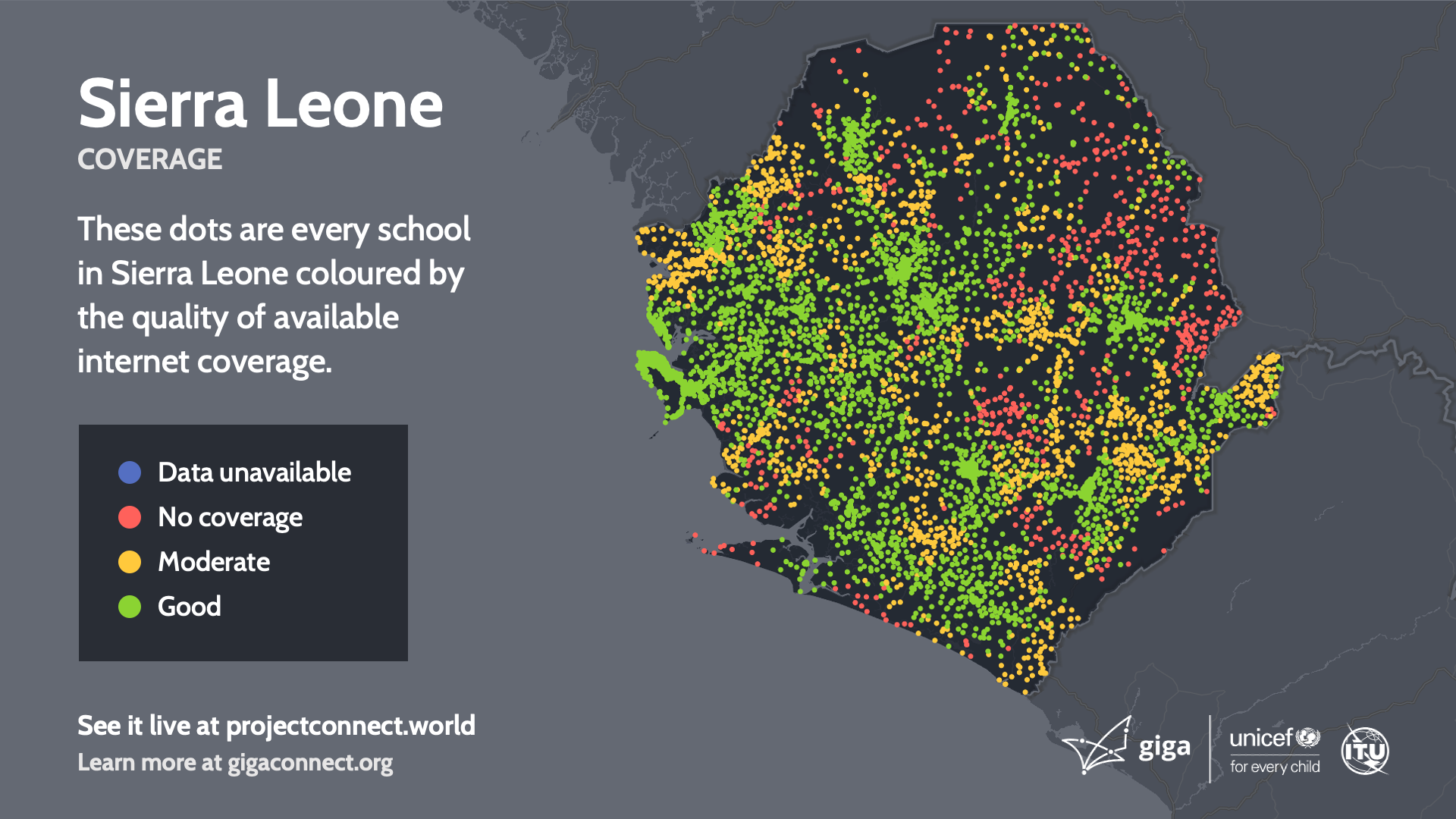 Connecting rural, remote, and hard-to-reach schools is a priority for Giga. Bidders are therefore expected to submit proposals that consider connecting schools that do not have electricity and are located ≥ 30 km from fiber optic nodes. In the bidders' submissions, UNICEF requires that at least 20% of the list of proposed schools to connect should be schools with these hardship conditions. 
Giga will only pay for the last-mile equipment necessary to connect schools and monthly service fees. Backhaul costs should be built into the monthly service provision cost. In case solution providers do not own backhaul infrastructure, they must clearly demonstrate they have one or more established partnerships with backhaul infrastructure owners and have specific agreements upon usage rates to accommodate the project requirements. 
This request builds on a previous RFP issued in August 2021 by Giga and the Government of Sierra Leone to connect schools through sustainable business models.
Solution providers are encouraged to apply
by

19 April 2022, 10:00 (GMT+1)