Thanks to a challenge run by Omdena, we now have a model that can identify schools in Sudan from satellite imagery with 95% accuracy.
Sudan has no centralized information on more than half of its public schools. Conventional methods of gathering information, such as field visits, are costly and time-consuming in such a large country, especially for schools in remote and insecurity-prone areas. To help address this, Giga collaborated with the team behind the world's biggest open-source artificial intelligence (AI) library, OmdenaLore, to develop a model to identify school locations.
Omdena ran the project as a six-week challenge involving 52 volunteers. Participants were given a geo-diverse, high-resolution satellite image of Sudan and some school location data points. They then trained the AI how to distinguish between schools and other types of building. The resulting model was able to determine the precise location of schools and their boundaries with 95% accuracy – a high rate for this type of model.
Many children in Sudan are not able to enjoy the benefits of online learning as school connectivity levels are very low. Mapping can help address this problem by providing insights for the planning and roll-out of connectivity infrastructure. The Omdena exercise will therefore contribute to improving the state of education in Sudan which is affected by challenges like the high number of out-of-school children, a lack of teaching materials and inadequate facilities.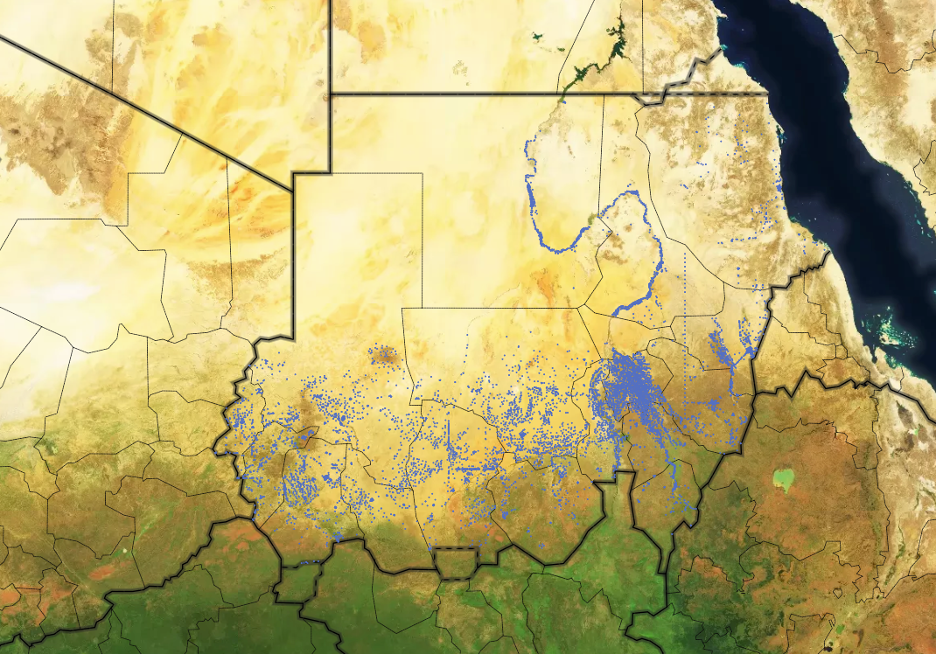 The UNICEF Sudan Country Office played an important role in this exercise. With a presence on the ground and deep understanding of the context, the Country Office was able to provide the AI mapping team with crucial parameters to help identify schools from the satellite imagery.
The next phase of the project with Omdena will apply the new AI model to the entire country, thereby uncovering more schools with unknown locations. Mapping will support the Government in knowing precisely where resources are needed and assessing the reliability of internet connection where it already exists. These are vital steps towards the goal of giving every child access to online learning opportunities.
Learn more about Giga's work in Sub-Saharan Africa: https://giga.global/sub-saharan-africa/
Explore the map of Sudan on our Project Connect platform: https://projectconnect.unicef.org/map/country/sd