Giga works to unlock financing for school connectivity and supports governments to implement diverse technology solutions, business models and operating arrangements to provide meaningful and sustainable connectivity to schools and communities.
As part of this process, Giga supports governments to contract school connectivity and monitors that the quality of the services that schools receive adheres to the service level agreements defined in contracts.
Through UNICEF Country Offices, Giga frequently contracts Internet Service Providers (ISPs) and other companies to connect schools in various countries around the world. All the procurement documents (Requests for Information, Requests for Expression of Interest, Requests for Proposals) are posted in this page.
There are no open procurements at the moment.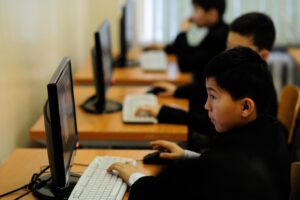 Procurement
UNICEF Kazakhstan is looking for national or international institutions to help with market assessments and feasibility studies for satellite-based connectivity projects in high- and middle-income countries, with a focus on Kazakhstan.
Read More »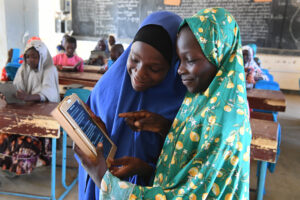 Procurement
The Government of Niger has launched a landmark Request for Proposals (RFP) to connect 1,000 schools and 300 health centers to high-speed, sustainable, and affordable internet, and is looking for eligible and qualified bidders to join them in this transformative journey.
Read More »
Procurement
Giga is looking for a vendor (company) to develop an open-source prototype for a "Connectivity Credit Marketplace", employing a tokenization model to incentivize service providers to extend Internet connectivity to underprivileged communities in emerging markets.
Read More »
Connect with Giga
Giga has been making progress, attracting new partners, and progressing with in-country activities. Subscribe to our newsletter and receive quaterly updates on Giga's work straight to your inbox.