Zardaly, an isolated village up in the mountains in Southern Kyrgyzstan, is home to about 150 people who live without electricity and communication. A mountain trail is the only direct route to Zardaly and donkeys are the most reliable form of transport.
According to Project Connect, of the 2,080 schools in Kyrgyzstan, 2,061 schools have already been connected, leaving only about 1% of schools still to be connected. Many of these schools are in harder-to-reach areas, like Zardaly, and other remote and mountainous villages, like Kyzyl-Oi and Enilchek. In the winter, connecting schools is almost impossible because the trail to Zardaly is blocked with snow.  
The lack of connectivity in Zardaly also discourages visitors. Guesthouses are often vacant and grandparents residing in Zardaly rarely see their grandchildren, who would prefer to be connected to the Internet during their visits. More urgently, in the event of a medical emergency, having an internet connection could assist with contacting officials to assess the weather conditions and determine if the road is open and safe to travel to the villages located in the lower valley. Alternatively, a doctor could be contacted for telehealth purposes.  
However, the lack of connectivity has not stripped the Zardaly residents of their creativity. In an effort to overcome the problem, several ingenious ideas have been put forward, including the Internet in a Box initiative – a device that stores a digital library that includes Khan Academy in Kyrgyz, thousands of video and audio lessons, e-books and Wikipedia in Kyrgyz, Russian and English. Not only is the Internet in a Box initiative tackling the issue of connectivity, but it is also helping to ensure that Kyrgyzstani cultural heritage is passed down as there are cartoons in Kyrgyz on the device as well, something not found too often elsewhere. Additionally, local residents have learnt to protect their devices from the harsh weather conditions in the region by using a plastic bottle to shield the live wires.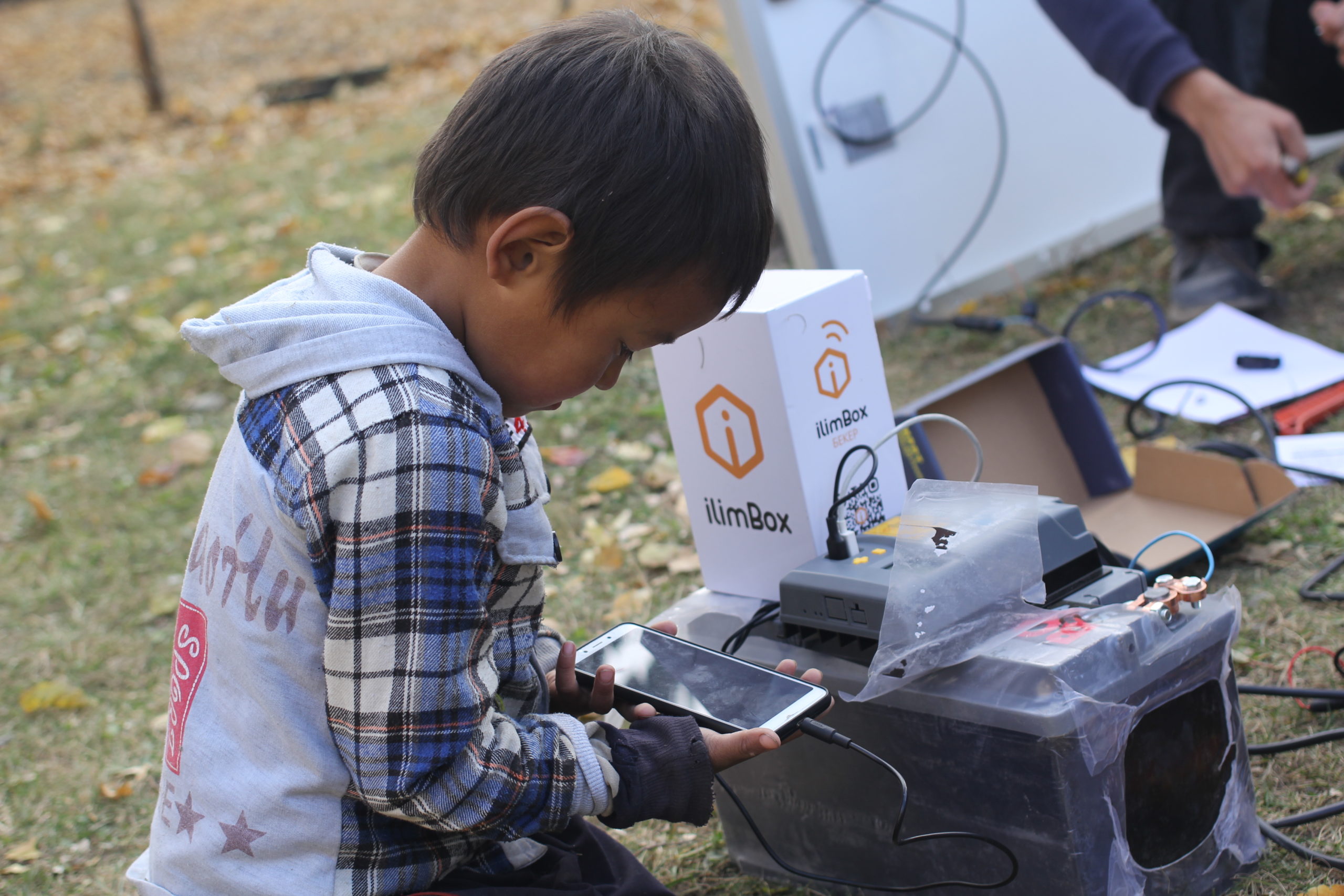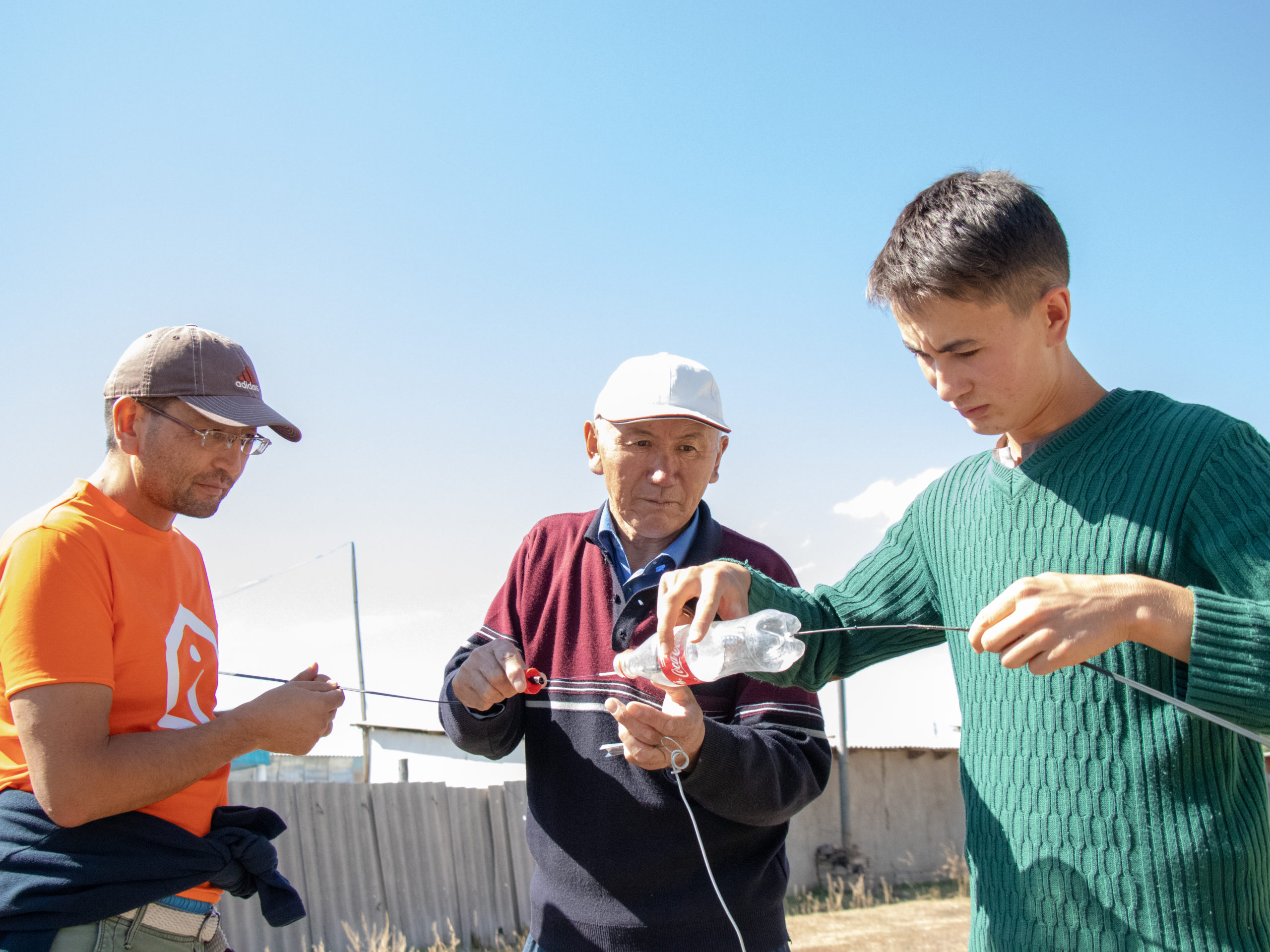 While connecting schools in Zardaly is not an easy task, the surface has been scratched. Before the beginning of the pandemic, a team from the Kyrgyz Internet Society made a trip up to Zardaly, accompanied by a donkey. In order to charge the Internet in a Box and other electronic devices, they also took a large solar panel which they carefully carried up the trail.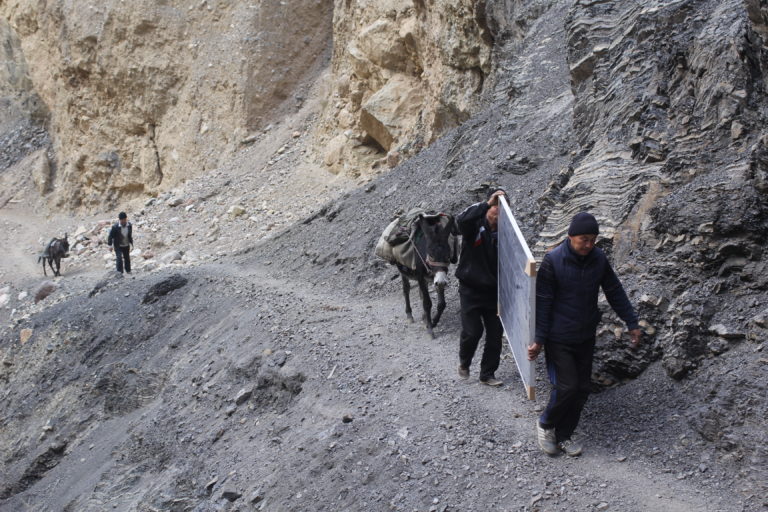 Connecting the last 1% of schools in Kyrgyzstan requires innovative technologies and financing solutions to ensure that they are connected to the Internet affordably and sustainably. Towards this ambitious agenda, in collaboration with the Government of the Kyrgyz Republic, Giga launched a local competitive bidding process or Request for Proposals (RFP) for internet service providers to connect 13 of the hardest-to-reach schools in the country and extend the benefits of connectivity to the surrounding community. Connecting these schools, located in remote and mountainous regions, requires innovative technologies and ad-hoc network designs, as well as financing solutions to ensure that they are connected to the Internet affordably and sustainably. 
The two RFPs launched by Giga in August and October 2021 in search for providers who could offer a sustainable solution to connect these remote schools were unsuccessful. Giga did not receive any proposals from the telecom industry in the country. Some providers argued that each of these schools would require a tailored design and strategy to connect them to the Internet, thus driving this effort non-profitable. Others argued that the timeframe set by Giga to connect them in three to four months was challenging due to the winter months. 
In the coming months, Giga, in collaboration with the Kyrgyz Internet Society, will develop a playbook of connectivity solutions and business models to test and provide internet to schools in these remote and mountainous regions.