Giga Interim Advisory Group
The Giga Interim Advisory Group (IAG) was composed of 15 core members, with smaller working groups for specific technical discussions. With a skilled mix of internationally recognized infrastructure financing and technology policymakers, technology champions, and thematic and technical experts, the IAG helped frame and steer Giga towards the next level of governance.
The IAG guided options and recommendations for Giga, with UNICEF and ITU acting as interim co-chairs and involving the Office of the UN Secretary-General and the SG's Tech Envoy. The Group convened over 3 virtual meetings in 2021.

Scope of Work
Governance: best practices and emerging

trends

for a future Board structure, given Giga's unique needs

Strategy: staffing recommendations, prioritization of key activities for board and governance bodies

Movement building and Technologies: what major trends Giga should be conscious of

Funding: overview of where Giga is/what needs to be funded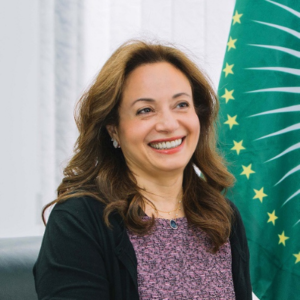 H.E. Dr. Amani ABOU-ZEID 
Commissioner for Infrastructure and Energy, African Union Commission 
Dr. Amani Abou-Zeid is the twice-elected African Union Commissioner in charge of Infrastructure, Energy & ICT. For more than 30 years, Dr Abou-Zeid has served in leadership positions in international organisations and has amassed a remarkable mix of experience from across continents and stakeholders.
She has managed AfDB largest operational portfolio and implemented national and continental multi-sectoral development programmes, including the world's largest solar power plant. She launched the Single African Air Transport Market, African Single Energy Market, First African Digital Transformation Strategy as well as 2nd 10-year Programme for Infrastructure Development in Africa – thus, delivering on major continental initiatives for African Integration under African Union Agenda 2063.
An Egyptian national, Dr Abou-Zeid holds a BSc in Electrical Engineering, Cairo University; MBA, Université Senghor; MPA, Harvard University; and Ph.D. Economic Development, The University of Manchester.
Dr. Abou-Zeid sets the example for women in STEM and in leadership positions; She is long named and recognised as champion of gender equality and is often voted one of Africa's most influential women.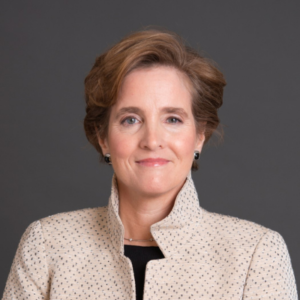 Ms. Alice ALBRIGHT 
CEO, Global Partnership for Education 
Appointed as the first Chief Executive Officer of the Global Partnership for Education's Secretariat in February 2013, Ms. Albright has strengthened the position of GPE to be a major delivery agency of the Sustainable Development Goals agenda and travels extensively to GPE partner countries and meets with ministers of education and finance, as well as all education stakeholder groups, to promote progress and support efforts toward a quality, inclusive education.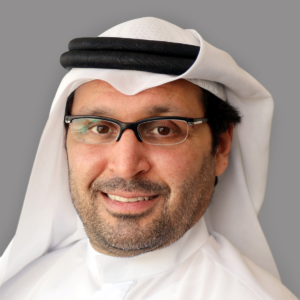 H.E. Dr. Tariq AL GURG 
CEO, Dubai Cares 
HE Dr. Tariq Al Gurg was appointed as Dubai Cares' Chief Executive Officer in 2009 and as a member of its Board of Directors in 2018.
Al Gurg has enabled Dubai Cares to contribute to the evidence-base in education, with a strategic focus on developing the organization as a recognized best-case practitioner and a global leader in education program design and innovation.
A key champion of Education in Emergencies and a vocal advocate for an increased focus on youth empowerment, Al Gurg is a founding member of the High-Level Steering Group of 'Education Cannot Wait' and Generation Unlimited. He is also a high-level Champion of the World Economic Forum's Reskilling Revolution, a member of the advisory board of UNESCO's Futures of Education Commission, the Regional Champion of the Global Partnership for Education in the Middle East, a Co-chair of the Global Council on SDG4 and the Commissioner General of the Dubai Cares Pavilion at Expo 2020 Dubai.
Al Gurg's past experience includes 12 years at various senior management positions within the consumer and corporate banking at Emirates NBD.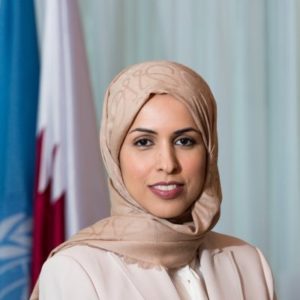 H.E. Alya bint Ahmed AL THANI 
Permanent Representative for Qatar to the United Nations 
As the Permanent Representative of the State of Qatar to the United Nations, Ambassador Al-Thani engages all United Nations activities to implement socio-economic, political and development policies, further its initiatives aimed at promoting international cooperation, reach peaceful solutions to internal and international conflicts, achieve sustainable development, support family, women, children and youth issues, and maintain international peace and security, by interacting and cooperating with the United Nations bodies and permanent missions of the Member States.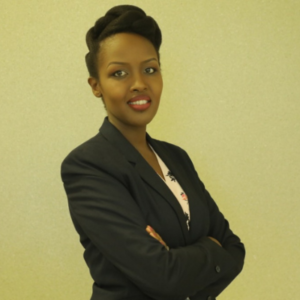 H.E. Minister Paula INGABIRE 
Ministry of ICT and Innovation, Rwanda 
Minister Paula Ingabire is a Rwandan technology enthusiast and politician, who currently serves as the Minister of ICT and Innovation of Rwanda. Before her current appointment, she was Head of the Kigali Innovation City initiative and the former Head of ICT at the Rwanda Development Board. She is part of Girls in ICT Rwanda and has also been at the helm of Transform Africa, a platform that brings together innovators and policy makers across Africa to shape Africa's digital transformation agenda. She holds a crucial and strategic portfolio in one of Africa's leading technological powers. Through passion and expertise, has propelled Rwanda forward in its adoption of Fourth Industrial Revolution tools.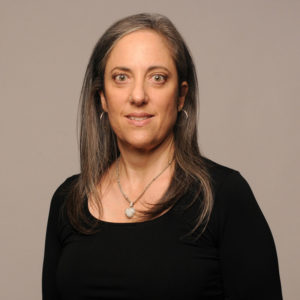 Ms. Julie KATZMAN 
Former Chief Operating Officer and EVP, Inter-American Development Bank 
As Executive Vice President and COO of the Inter-American Development Bank, Julie leveraged her previous investment banking experience, to help Latin American and Caribbean countries reduce poverty and inequality by financing sustainable development in the region. She was particularly focused on transitioning the IDB to a new development model based on impact, country-driven development and decentralization of staff while making the IDB's results accessible to a larger audience, strengthening the case for development.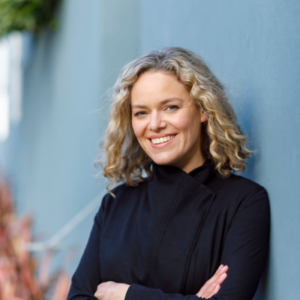 Ms. Katherine MAHER 
Former CEO, Wikimedia Foundation; Non-Resident Senior Fellow, The Atlantic Council
Before Wikimedia Foundation, Katherine Maher was Advocacy Director for the international digital rights organization Access in Washington, D.C., where she worked on global policy issues related to freedom of expression, access to information and privacy. Prior to Access, she was an Information and Communications Technology (ICT) Innovations Specialist at the World Bank; ICT Program Officer at the National Democratic Institute; and Innovation and Communication Officer at UNICEF, where she was a founding member of the UNICEF Innovation team. She joined the Wikimedia Foundation in 2014 as the organization's first Chief Communications Officer.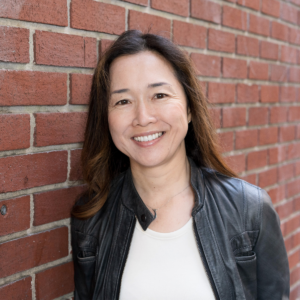 Ms. Aya MIYAGUCHI 
Executive Director, Ethereum Foundation
Aya originally became fascinated in the blockchain space for its potential to impact financial inclusion in emerging economies. In early 2013, she joined Kraken and educated the public, VCs, and regulators on cryptocurrencies and blockchain innovation globally as Managing Director Japan. Aya now leads the Ethereum Foundation, which supports projects in the Ethereum ecosystem, including core Ethereum protocol research and development, and educational efforts aimed at further expanding the world's largest blockchain ecosystem. In 2019, she was also appointed to the World Economic Forum's Blockchain Global Council and named a Board Member of Ethereum Enterprise Alliance.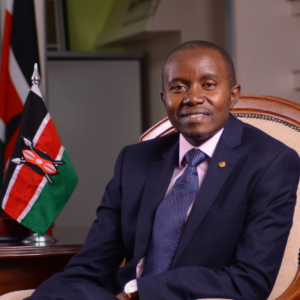 H.E. Mr. Joseph MUCHERU 
Cabinet Secretary, Ministry of ICT, Innovation and Youth Affairs, Kenya 
Appointed Cabinet Secretary by His Excellency the President Uhuru Kenyatta in 2015, Mr. Joe Mucheru was formerly the Google "Sub-Saharan Africa ambassador" as well as Google Country Manager Kenya, based in Nairobi. He joined Google in June 2007 where he lead the delivery of strategy, business planning and operations. Before joining Google, he worked at Wananchi Online, a company he co-founded in 1999. He held various roles at the company including Strategy & Business Director and CEO. He studied at London's City University and also attended Stanford University's Executive Program in 2008.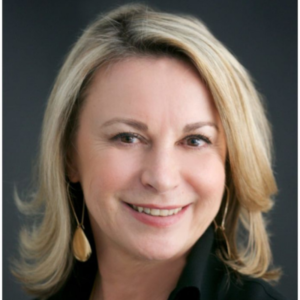 Ms. Joanna RUBINSTEIN 
Former President & CEO, World Childhood Foundation USA
Before joining World Childhood Foundation, Joanna Rubinstein played leadership roles for a decade at the Earth Institute (EI) of Columbia University and at the United Nations (UN). As a Chief of Staff of Prof. Jeffrey Sachs, she helped develop and lead a plethora of innovative initiatives in health, education and sustainable development. She supported the ITU/UNESCO Broadband Commission and the MDG Advocacy Group of the UN Secretary General. She also played a strategic role in establishing high-level partnership projects with academia, governments and the private sector in health, education, poverty alleviation and sustainable development.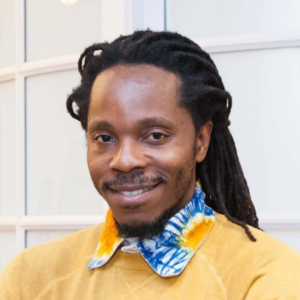 H.E. Minister David Moinina SENGEH 
Ministry of Basic and Senior Secondary Education, Sierra Leone
H.E. David Moinina Sengeh is Sierra Leone's minister of basic and senior secondary education. He is also the country's first-ever chief innovation officer. Previously, he was a research scientist at IBM Research Africa, Nairobi. He was born and raised in Sierra Leone, and received his Ph.D. at the MIT Media Lab, where his research in the biomechatronics group focused on the design of comfortable prosthetic sockets and wearable interfaces, work that is at the intersection of medical imaging, material science, human anatomy, computer-aided design and manufacturing.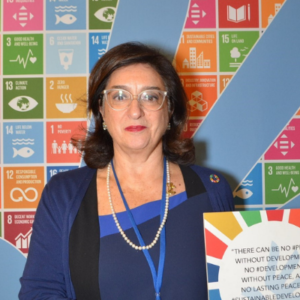 Ms. Maria-Francesca SPATOLISANO 
Officer-in-Charge, Office of the Secretary-General's Envoy on Technology 
Ms. Maria-Francesca Spatolisano is the Assistant Secretary-General for Policy Coordination and Inter-Agency Affairs, UN DESA, since March 2019. At the beginning of February 2021, she was also appointed Officer-in Charge of the Office of the SG Envoy on Technology in her personal capacity.
Ms. Spatolisano has 35 years of experience in public service including extensive senior leadership in multilateral affairs. She has served as the European Union Ambassador to the OECD and UNESCO, Monaco and Andorra. She was a member of the EU Delegation to the United Nations, serving as the Head of its Economic and Trade Section, covering all issues related to trade, development and environmental policies in the Second Committee and ECOSOC; she also represented the EC to the Fifth Committee.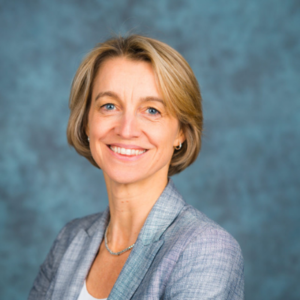 Dr. Liesbet STEER 
Director, The Education Commission
In her role, Liesbet Steer directed the Commission's report The Learning Generation, and now oversees the Commission's work on the International Finance Facility for Education (IFFEd), the Education Workforce Initiative and Delivering Education. Liesbet has over 20 years of experience in international development. Before joining the Commission, she was a Fellow at the Brookings Institution and Director of the Overseas Development Institute's (ODI) flagship program on Development Progress. Between 1997 and 2007, she lived in Vietnam and Indonesia where she worked with the Asia Foundation and the World Bank on economic development in the Asia region. Liesbet was educated at the Universities of Antwerp and East Anglia, and the London School of Economics. She holds a M.Sc. in Quantitative Economics, and Ph.D. in Development Economics.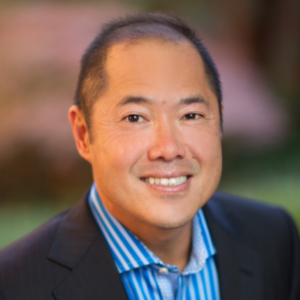 Mr. Bill TAI 
Co-Founder, ACTAI Global 
Bill Tai has been funding start-ups as a Venture Capitalist since 1991 and has had 22 of his start-ups become listed companies. He is co-founder of ACTAI Global a 501(c)3 community of Athletes Conservationists Technologists Artists & Innovators supporting 1) environmental conservation and 2) economic empowerment via entrepreneurship.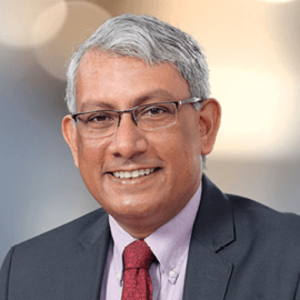 Mr. Ravi VENKATESAN 
Founder, Global Alliance for Mass Entrepreneurship; Special Representative for Young People and Innovation, UNICEF
Ravi Venkatesan is an Indian business executive and venture capitalist who has been the chairman of Microsoft India, chairman of the board of Bank of Baroda, and co-chairman of the board of Infosys. He is the UNICEF Special Representative for Young People and Innovation, and the founder of the Global Alliance for Mass Entrepreneurship (GAME), a coalition which aims to create 10m local entrepreneurs in India and Africa by 2030.