The pandemic has highlighted the importance of universal connectivity.
Giga is supporting the immediate response to COVID-19, as well as looking at how connectivity can create stronger infrastructures of hope and opportunity in the "time after COVID."
The COVID-19 outbreak has created a climate that poses a colossal threat, now and in the future, to children and their families—a grim reality especially compounded among children already affected by poverty, disability, or social exclusion.
Experts predict that, given high contagion risks and the time needed to develop and distribute a vaccine, COVID-19 is poised to be a long-term global health and welfare crisis. The global school shutdowns and health crisis exacerbate already challenging realities for lower-income countries: with the limited or non-existent infrastructure to connect to distance learning and essential services, their current education and economic stability as well as future opportunities and welfare are significantly set back. 
This current situation proves how critical it is to now accelerate connectivity, online learning and other initiatives for children and their communities, and drive economic stimulus.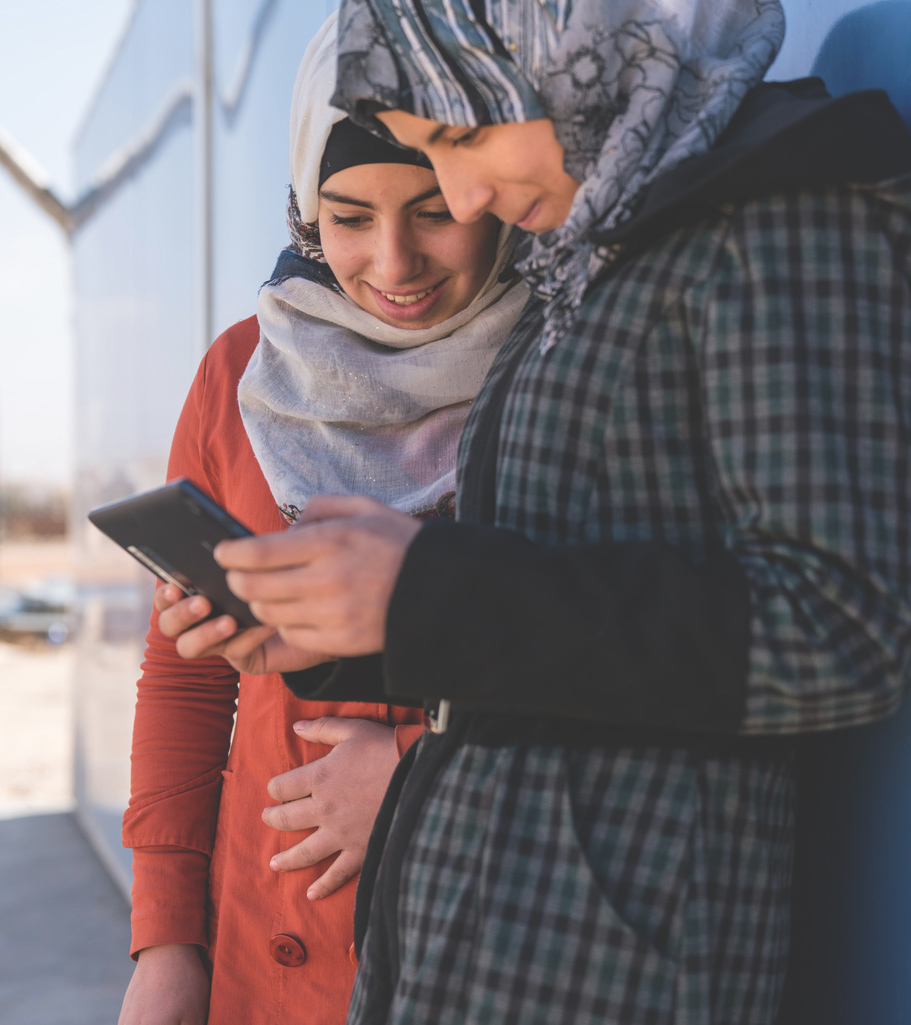 The Giga team has accelerated work on key initiatives, with a focus on providing connectivity and necessary services to 13 high-impact countries in the months between April and September.
Critical Software and Content:
Through a network of partners, Giga will facilitate the deployment of telework, tele-education, tele-health, and financial services at low cost, scale, and adapted to local languages. Giga works with the Digital Public Goods Alliance to identify open source solutions in these areas.
We're developing a comprehensive strategy to: map unserved schools; develop better and/or new financing programs to bring together diverse public and private funding; initiate large-scale procurement; and improve transparency in monitoring.
Digital Financial Services:
Since Giga will use public blockchains for monitoring and managing payments, we are able to work with governments and providers to explore how connectivity infrastructure can also lead to extensions of online banking and electronic financial networks, potentially enhancing the efficiency and accountability of government programs that disseminate payment.
"An entire global population will need to work in new ways to provide for their families and communities. That means new skills, new ways of getting paid, new ways of collaborating, globally; the Giga team, for example, is creating financing models across sectors to ensure all young people are meaningfully and safely connected."
Moving full-speed to connect every school, raising public and private funding to connect every school by putting forward several countries as "accelerated" actors in Giga. Current focus countries are Rwanda, Kenya, Niger, Sierra Leone, Kazakhstan, Kyrgyzstan, Uzbekistan, El Salvador, Honduras, Dominica, Grenada, St. Lucia, and St. Vincent.
            In these countries Giga will:
Share key open-source remote education tools, as well as innovations in software, learning systems, and content that support tele-work, tele-education, tele-health, and financial services.


Use data that is generated, for example, about school location, to provide additional insights to partners engaged in emergency response.


Work with telecommunication / connectivity partners to use their networks and services to immediately connect disconnected schools.


Create financing packages for national
connectivity and helping match with possible financing partners.